ANNOUNCEMENTS

Transition Your Career with bespoke Masters programs!

Our top Ranked Master's programs in AI, Cybersecurity, Business Analytics and Cloud Architecture can fast-track your career transition into emerging technologies!

Check out here for details https://race.reva.edu.in/.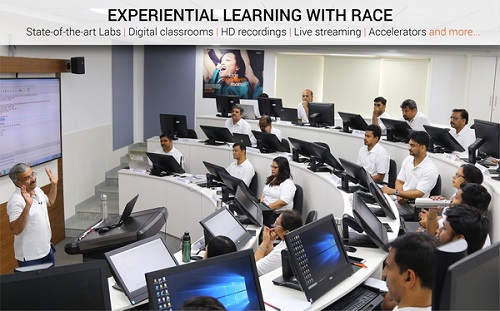 ABOUT US
REVA ACADEMY FOR CORPORATE EXCELLENCE - RACE

RACE offers some of the best executive course in Bangalore specially designed to suit the needs of working professionals like you to help grow in your career. Our programs bring in the latest tools, techniques and skill sets which are in sync with the futuristic demands of the industry.
Each program is planned, designed and delivered by highly renowned Mentors with years of experience after comprehensive research and discussions with key stakeholders from industries.

CONTACT DETAILS
REVA University -
Rukmini Knowledge Park, Kattigenahalli,
Yelahanka, Bangalore - 560064
ADMISSION OFFICE -
Email: race@reva.edu.in If you have any queries related to module and activities, kindly contact us at: